mConferences New Website Launch 2021💻
Maria Moraki - 10 January, 2021 12:30 pm - Audience Engagement
/
EventApps
/
Interactive Events
/
Mobile Apps
/
Introducing the NEW mconferences.com!
Your Destination for Medical Conferences worldwide.
Get inspired. Get connected. Get informed.
We are starting off the New Year with the launch of the new mConfrerences Progressive Web App (PWA).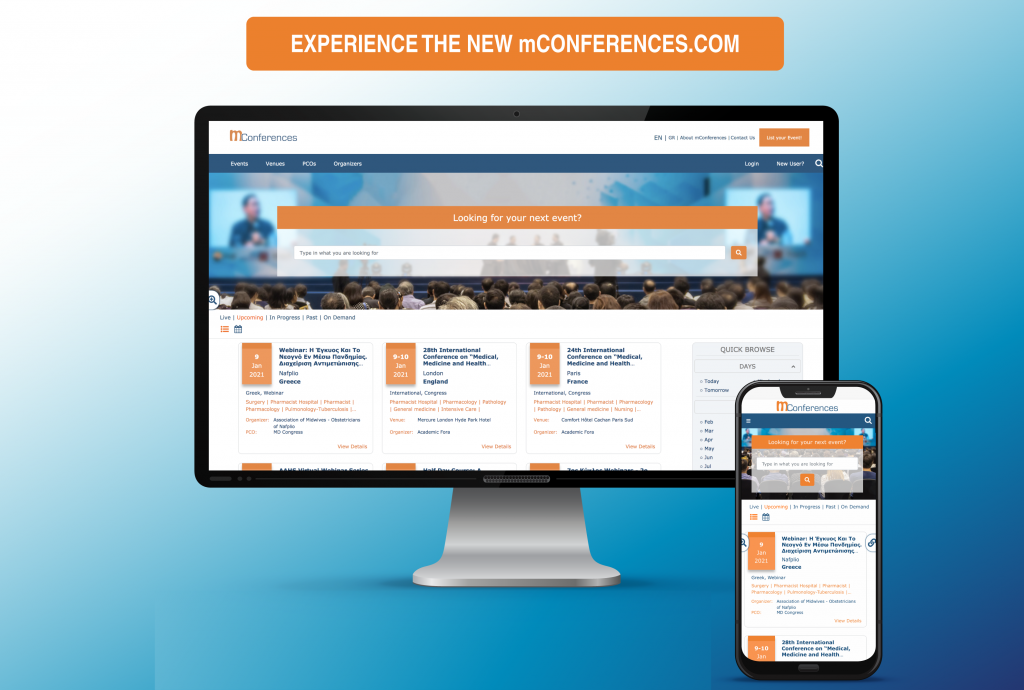 PWA is a new technology in the construction of websites and web apps, regardless of the operating system used by each user. Actually, it is a website that provides all the benefits of a mobile application, without the users even having to download it to their mobile device from the Apple Store and Google Play.
Thus, the new website is fully responsive to all browsers, and at the same time can work as an application on your mobile device!
The new mconferences.com offers even more features and enhanced functionalities to the users, such as:
Fully Interactive Content
List & Calendar View
Global Search
Fast & Easy Navigation
Quick Browse
Available in English & Greek
Explore now the new mconferences.com and be the first to use the new features!
Tags:
mconferences, medical, medicalconferences, newlaunch, progressivewebapp, pwa